The anatomy of a policy - template
The template tab shows which template is associated with the selected policy. Templates are only used when the policy is configured to generate an auto-response: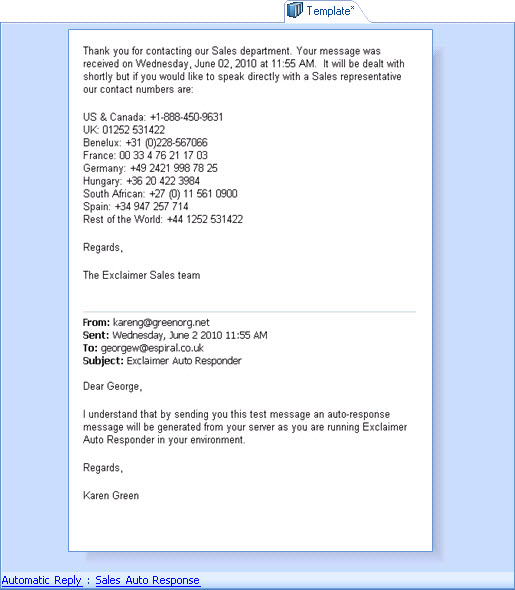 The associated template for an automated response is previewed in the content pane. Here, sample information is used to show how any content, layout and formatting in the template will be applied to messages. From here you can:
Double click anywhere in the content pane to edit the template in the template editor

Use the breadcrumb trail at the bottom of the window to open the template library
Changes are retained if you move to other tabs within the content pane. When you are satisfied that all tabs have been updated correctly, click the save button to save changes across all tabs. Alternatively, use the cancel button to abandon all changes.
The template breadcrumb trail
At the bottom of the template preview, a breadcrumb trail displays the name of the template being used, together with its parent category in the template gallery. Click an entry in the breadcrumb trail to open the template library to view / select templates.